Located in the Inland Empire and Orange County
Buzz Computers Corona is your full service computer repair and networking company. We are a leading provider of
I.T. support
,
I.T. consulting
,
managed I.T. services
, and
cloud computing solutions
for small and medium sized businesses. Businesses that run as sole proprietors or those with 100 or more employees trust us for all things in technology – from computers, servers, printers, mobile devices, to complex networks and phone and VOIP systems. Let us manage your technology needs. Our managed I.T. services give you the reliability you need to focus on your business. Whether you are working out of your
home
, or running your business in an
industrial park
or in a stand alone building, we can help! Let us serve you today!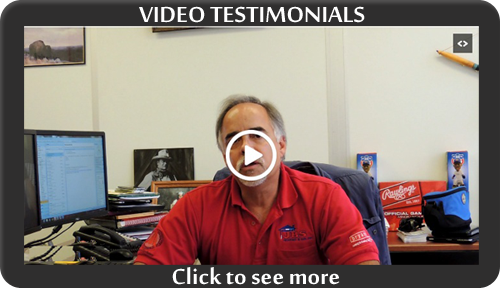 Computer Repair in Corona, California
When you're running a business you need to have a solid team of computer guys behind you, including those who understand everything there is to know about IT support, consulting, and services. Whether you need Corona computer repairs, management of software, or help with large scale implementation of a new software system or a new series of computers and related electronics, you can count on Buzz Computers to serve as your reliable and trustworthy networking company.
Managed Service Providers Corona, CA
Whatever the needs of your small or medium-sized business, we can help. We particularly specialize in helping companies that are run by sole proprietors or have 100 or fewer employees. The government might consider that a small company, but we understand just how much IT management is required for a company that size to make things work. Whether in Inland Empire, Riverside County, San Bernardino County, or Orange County, we have the ability to help your business no matter what you need or what type of building you are operating out of. When you have computer service and IT needs we are here to make sure that that things run as smoothly as possible.
Corona IT Support Services
Work with the public sector? No problem. Perhaps you work with the private sector and need IT professionals who understand security and privacy? No problem. Our professionals understand how to provide managed service and IT assistance. Whether you are focusing on internal needs and having a records system everyone can access no matter what department they are in, or if you need a central service center that handles all your specific computer needs, you can count on us.
We have dealt with countless computer problems, and we are happy to provide the absolute best computer computer, IT support, and other related services.
Just a small sample of what our professionals handle includes:
Adware & malware removal
Online security
Anti virus protection
Virus removal and cleaner
Spyware removal
Technical IT support
IT consultation
New equipment & software installation
Virus Removal Corona
So many individuals and companies are looking for a "virus killer" to get rid of malware, spyware, or Trojan viruses from their computers. Our virus protection team is fully trained and ready to get rid of and delete viruses from your network.
Examining Computer Hardware Repair Services
There is no question that the actual issues and configurations of computers vary greatly depending on the exact types of computers being used and set up. In other words, what is easy for one computer technician or IT consultant might seem like ancient Greek to another, and vice-versa. Our computer OEM and repair technicians understand this and we have plenty of workers who can help with about every type of hardware out there.
Call on our computer repair shop to handle:
Desktop PC repair
Laptop repair
Screen repairs
Motherboard fixes
Servers
Computer Clusters
Mobile/Cloud Computing
Our IT company is more than happy to help out with any upgrades and give you the optimal setup to make sure that your new setup works as smoothly and effectively as possible, all with minimum disruption and downtime. You didn't start your business to do your own IT services or spend all your time trying to get everyone's program to work. You did it to run your business so if you are looking for IT outsourcing, let us worry about the tech so you can get back to building your client base and making more money!
Software Repair & Other Corona IT Services
Our agency understands data is important, and do everything in our power to preserve your data, back it up, and help you find lost data from recent upgrades. If it is there and it can be recovered or protected, our IT solutions team will get it done for you! Our firm will help with software installation, repair, and help you trouble shoot any problems that are preventing you and your company from moving forward.
So call us today and see what we can do for you!
Computer Repair Near Me
Buzz Computers serves all of San Bernardino County, Riverside County, Inland Empire, and Orange County.